LEC-180 Handheld UV device for surface disinfection
LEC-180 is designed for disinfection of hotspot areas for bacteria and virus. The use of LEC-180 improves the quality of the cleaning, which can provide a safer, cleaner and healthier environment.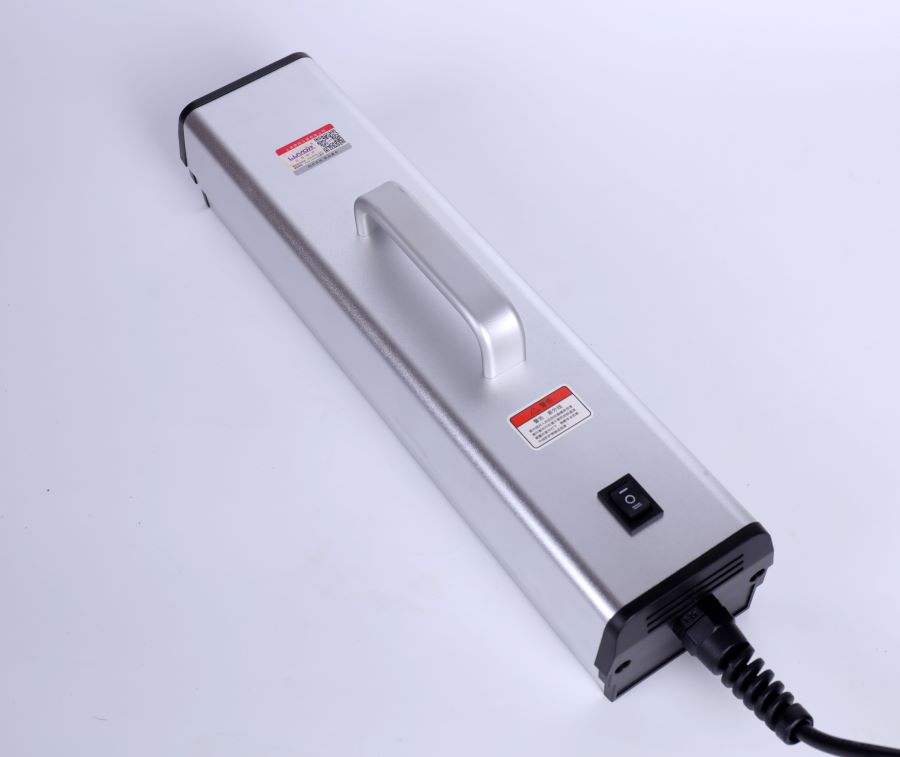 Handles, keyboards, copiers, coffee machines, handrails on stairs, etc. are places that many people often touch during the day and can therefore be one of the primary sources of virus and bacterial transmission. In addition to regular cleaning where dirt and dust is removed, the LEC-180 is designed to disinfect surfaces, and corners and cracks where cleaning, and dispensing is difficult.
With 1 kg of weight, it is easy to pan over surfaces and can be moved around from area to area. The high-power UV-lamp inside enables this fast exposure time, making it ideal as a tool for larger office and minimizing the consumed time on the disinfection process.
Easy and functional to use - weighs only 1 kg.
Quick and effective result.
Increases the quality of cleaning.
Reduced bioburden - reduces the spread of viruses and bacteria
Turns off automatically after 15 minutes.
Ready to use right away - no preheating time.
Safety net protects the UV bulb in the lamp.
Approx. 1.5mW/cm2 intensity at 100 mm distance
UV bulb is rated up to 8.000 hours.
AREAS FOR DISINFECTION
Offices and public areas
Schools and daycare
Hospitals, clinics, dentist, opticians, nursing homes and laboratories
Fitness centers and gyms
Shops, ATMs and malls
Cinema and theater
SURFACES FOR DISINFECTION
Medical and dentist equipment, stethoscopes, and protective equipment
Reception counters, waiting rooms, entrance area, and information counters
Printers, copiers, pens, keyboards, tabletop, cell phone, and laptop
Handles, handrails on stairs, door fronts, and chair backrests
Toilet handles, sinks, and surfaces
Training tools, machines, and equipment
Surfaces in the classroom, tables, and whiteboards
Toys and playgrounds
Copiers, printers, and scanners
Kitchen handles and coffee machines
Handrails on stairs and buttons in the elevator
Cash registers and payment terminals
SAFETY PRECAUTIONS!
LEC-180 is a powerful UV device in order to enable fast process time to disinfect. The requires extra attention to safety from the operator. LEC-180 can be used for irradiation on all surfaces of different materials – but must never be used to irradiate skin, humans, animals, or other organic matters.